Allow our team to source products that best represent your team or event.
From project concept to onsite assistance, we curate custom activities and create unique event-related merchandise or gifts, ensuring a memorable and engaging experience for all event attendees.
Give the gift of memories! Corporate Couture's curated activity kits are the perfect element to incorporate into remote employee gifting. Give that "in office" feeling delivered to each doorstep.
Add a personal touch! Our design team is equipped to unite your identifiable brand and your team's vision. From concept to detailed artwork, the CC team is equipped to seamlessly elevate your project.
Whether shipping bulk for an event or to individuals worldwide, Corporate Couture's team of logistic coordinators ensures your project is delivered in style and on time!
Start the experience prior to delivery! Our programs team can take your project to the next level, by providing a personalized shopping experience for each recipient.
Build, monitor, and restock store portals that have been created for your company's specific needs. Each store provides the shopper a retail-like experience and allows them to choose from preselected items that are stored in our warehouse. Once an order is submitted, our team will package and ship to the recipient within three business days. At that point, our customer service team will monitor and ensure the packages deliver and arrive swiftly.
Dive into the world of our carefully crafted content to enhance your projects and endeavors. Start discovering inspiration today!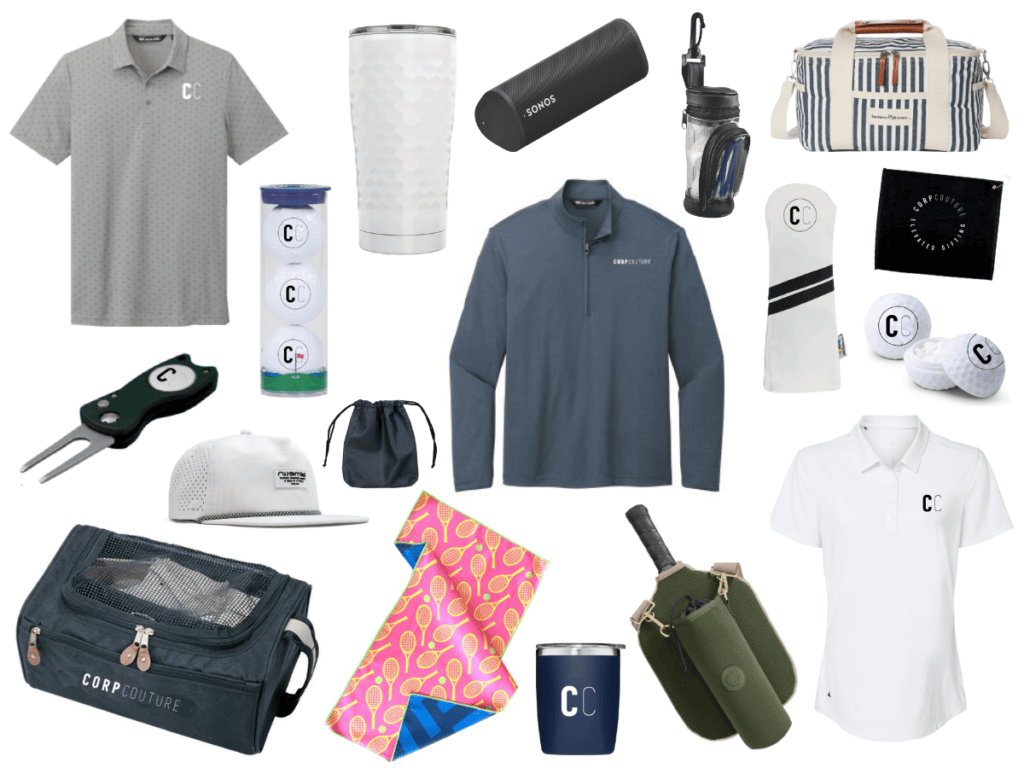 Country Club Inspired Ideas